Dear Sir or Madam,
you may have noticed, that we updated SoftwareDEMO to the new version 2013-03. Since this release several new features are available which we want to introduce to you now: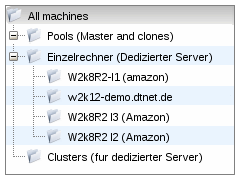 NEW: Integrate dedicated servers
You can integrate external machines as dedicated servers into SoftwareDEMO. This means that you don't necessarily need to host virtual machines in our data center. Now you can connect your own local machines to SoftwareDEMO or host them at external providers. Multiple machines can be merged to clusters, which are controlled with a loadbalancer.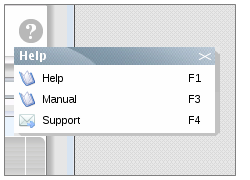 NEW: Dynamic help and documentation
SoftwareDEMO provides a dynamic help function which is available at the management-console. Clicking on the question mark on the right opens the window. The contents change according to the open tab. There is also a full HTML documentation online at http://docs.softwaredemo.com. The current version is only in German but we are working on the English one, which will be published within the next release.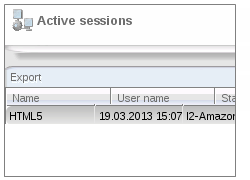 NEW: More HTML5 functions
As you know SoftwareDEMO HTML5 access has been possible for some time. The shadowing function is now available as in the Java-based login. You will see those clients in your management-console who log in with HTML5 and you can switch to their machines as well.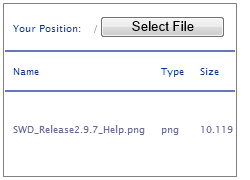 NEW: Drag & Drop file exchange
File exchange has been eased tremendously. Using HTML5, clients are now able to use drag & drop to upload files from their local computer to the virtual machine. Clicking on the desktop icon opens the filemanager which is capable of transfering the chosen files. New files appear on a virtual harddisk which is visible in the explorer.
Other features
Complex passwords: Users are given complex passwords at their registration. This is a security issue but also necessary for integration of dedicaded servers.
New license: To make dedicaded servers available for customers, a new licence called 'Dedicaded Server License' was created.
New features for design-kit: Modifications for user registration forms are easier to handle and HTML5 can be definded as standard access.
Other improvements
Enhanced speed: The connection speed of HTML5 has improved a lot. Not only users profit but also administrators can switch on user machines much faster than before.
Easier handling: We have redesigned some menus in the management-console. Now you can easily find what you are looking for.